Where Can I Find The Puppet Company Productions?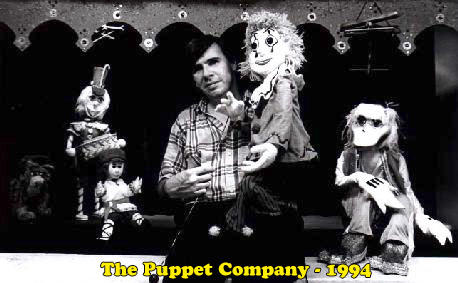 The Puppet Company often performs at libraries and festivals around California and the San Francisco Bay Area. When not on the road, we can be found at Children's Fairyland in Oakland, California.
Fairyland is located inside Lakeside Park near Lake Merritt. We present seven different shows a year for the park at 11:00 a.m., 2:00 p.m., and 4:00 p.m. These shows are free with admission to the park. Since it is a children's park, you must have a child to enter, or a child must be accompanied by an adult. For more information on Fairyland, click www.fairyland.org.
Recently, the Puppeteers of America, presented Children's Fairyland with an award for many years of excellent Puppet Theater. Below are a few pictures of puppet shows presented at Fairyland by The Puppet Company. Click on the thumbnail to see the enlarged image at the right. Click on Promo if you would like the original size of the image for promotional use.

Thank you for taking the time to view our web page. Don't forget, we can be contacted for your puppet needs by calling:

The Puppet Company at (510) 569-3144 (California)

"Entertainment for all ages!"