Holiday Shows That Have Something For Everyone!
The Christmas holidays are a busy time for everyone! People are holiday shopping, preparing home cooked meals, and expecting to see an exciting Christmas production! The Puppet Company is proud to have three vibrant holiday puppet shows. Each one runs from Thanksgiving through New Years! They are available for holiday fairs, private family parties, and library and theater settings. Each of these productions features lively music, comic settings, and exciting action! Book quickly though, since the holiday season is short and time slots fill very fast.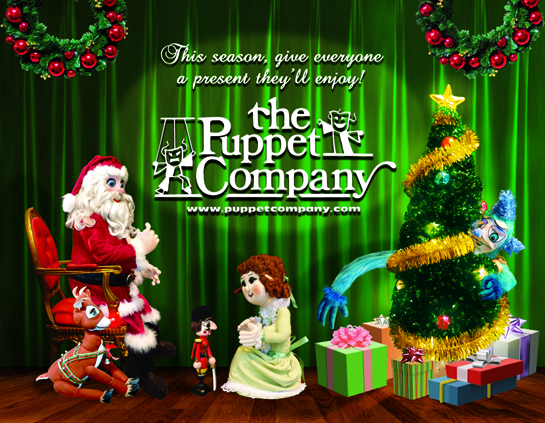 To see a particular show, click on the desired thumbnail or link below.


For ordering your own puppet creation or for more more information on scheduling a performance at your school or function, please call:

The Puppet Company at (510) 569-3144 (California)

"Entertainment for all ages!"